LA 'SEGURIDAD' SIEMPRE
LLAMA DOS VECES...;
Y LOS ORICHAS TAMBIÉN
Novel by Ricardo Menéndez
Ediciones Universal, 1997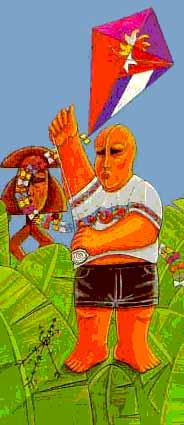 About the author
Ricardo Menéndez was born in Havana, Cuba, in 1942 and left the Island in 1979. He has worked as editor and translator in several publications in Miami. He lives in Fairfax, Virginia, with his family. This is his first novel.
E-mail a ricardo-menendez@mailexcite.com.
---
Home | Spanish excerpts | English summary | Reviews | The Author | Purchase.